So after fighting bouts with the twin scourges of sickness and procrastination, I hereby announce that I am still here.
Quick sketch of the troll Kanaya from MSPaint Adventure's ongoing epic that is Homestuck.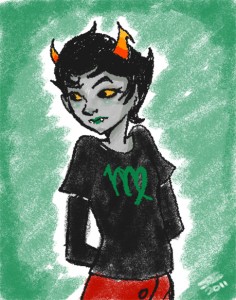 As you can tell, I am practically in love with Photoshop's textured brushes.
Also, for you designers out there, here's a great link for you if you're debating on pro-bono work. Note the mom option. This is very important.